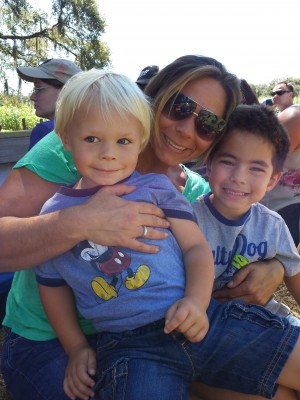 My passion for hair design led me to begin my career in the industry more than 15 years ago. After training with Toni & Guy Hairdressing, I decided to dive in head first. I am a former Scruples educator, have stage experience and have owned two salons. I absolutely love to create new hair styles and find my job not only exciting, but rewarding. Nothing makes me happier than knowing that I help to make someone smile every morning when they look in the mirror!
I also love a challenge. Hair color corrections and other hair style emergencies are where I excel, especially frizzy, dry and damaged hair. My Brazilian Blowout Hair Straightening Certification makes me the professional stylist you need. Just as fingerprints are different for each person – no two people have exactly the same hair. I pride myself on my ability to take any situation and create something beautiful from it. I am always available for emergencies and will find a way to help no matter what day or time!
For me, the most important aspect of my job is making a connection with my clients. I adore learning about their families, what makes them tick, and how I can help them. As a Mom, the most important thing in my life are my 3 and 5 year old sons and I love hearing what is important to my amazing customers.
I can't even begin to say how thrilled I am to be back in the FishHawk/Brandon/Valrico and Riverview area. I have missed it so much and can't wait to get involved in the community again. I'm looking forward to donating my time and services to good causes in the area. It has been a truly wonderful homecoming and I can't wait to see what the future holds!