I only use and sell products that I truly believe in. This is why I have chosen to use the following products for my clients. If you'd like help in choosing the correct products or the best color for your hair, please give me a call!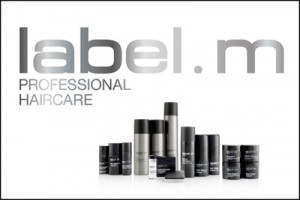 When I first tried the label.m products, I quickly fell in love with them and couldn't wait to be able to offer them to my clients. Though it has been available in Europe and throughout the UK for quite some time, it is only within the past 6 months that it has been released in the US. I am excited to be able to offer this amazing line and can't wait to show you what it can do for you!
Whatever your hair type, I will be happy to recommend a label.m shampoo that will restore your hair with the healthy nutrients it needs. Filled with nourishing ingredients which moisturize, condition and soothe the hair, you will feel the difference immediately! label.m also has a wide selection of conditioners suitable for naturally dry, chemically treated or hair that simply needs protection as well as a fantastic line of styling and finishing products.
I am a former Scruples certified educator and have been using their coloring products for more than 6 years. I truly love these products and never trust my clients' hair with anything else. Scruples is the maker of the only patented, bleach-free highlight system in the world. This means less damage to your hair and a more beautiful, natural look.